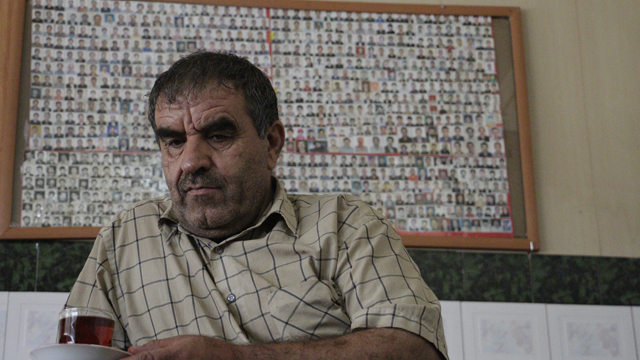 BY MY SIDE
Iran – 2016 – 6'
Regia / Director: Zanyar Muhammadineko
Sceneggiatura / Screenplay: Zanyar Muhammadineko
Montaggio / Editing: Muhammadreza Minapoor
Fotografia / Cinematography: Teymor Ghaderi
Suono / Sound: Omar Raimi
Produzione / Producer: Zanyar Muhammadineko
Sinossi / Synopsis
Un bar piano di fotografie di piloti…
A café full of photos…
ZANYAR MUHAMMADINEKO
Biografia / Biography:
Il mio nome è Zanyar Muhammadineko, sono un poeta e filmmaker curdo della parte iraniana del Kurdistan. Ho fatto 3 cortometraggi che hanno vinto dei premi e sono stati nominati come miglior cortometraggio in alcuni festival nazionali ed internazionali come: Roshd film fesitval, Sama film festival, Farhangiyan film festival, Zende roud film festival in Iran, csff ed Equalty negli USA, In put documenty, Naos in Serbia, Super9  in Portogallo.
My name is Zanyar Muhammadineko. I´m Kurd  poet and Filmmaker From Kurdistan of Iran. I made 3short films up now so that they won prizes and had nomined for best short films in some national and international film festivals like:roshd film fesival ,sama film festival,farhangiyan film festival,zende roud film festival of Iran,csff of USA,Equalty of USA,In put documenty,naos of Serbia, Super9 of Portigule.