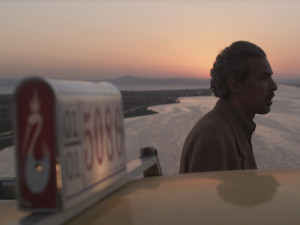 Regista / Director: Achour Lotfi
Durata / Running: 18'
Genere / Genre: Fiction
Anno / Year: 2014
Nazione / Country: Tunisie
Hédi è un tassista di Tunisi. Una sera sta portando all'ospedale una giovane donna incinta che sta entrando in travaglio. Questo breve incontro porterà una serie di eventi casuali, tragici e inaspettati, che porterà entrambi i protagonisti a un'esperienza che cambierà il corso delle loro vite.
Hédi is a taxi driver in Tunis. One evening he drives to the hospital a pregnant young woman who is going into labor. This brief encounter will bring a series of random, tragic and unexpected events, leading to a life-changing experience for both of them.
|BLOCK 6| Sala Cimino – 11 Aug , 01:30 |