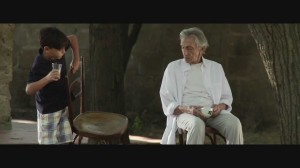 Genesi
Donatella Altieri, Fiction, Italia
Giovanni, later in age, lost a daughter. The city cannot comfort him and disappointed him, so tighten in his pain, he decided to go back in his childhood places where he lived and experienced his father's death.
Among those olive trees and big oaks of Basilicata, excited by a meeting with a child, there he remembers the screams and moans of the ritual weeping in the house of a farmer who died the same day, the ancient and silent rite of embracing a tree while some men shook and reassured the tree itself because they do not lose their leaves of pain, the dramatic narration of a fairy tale about death for children and adults, attentive and silent. Slowly in his mind something is changing.
Comments
comments