CHIARA PELLEGRINI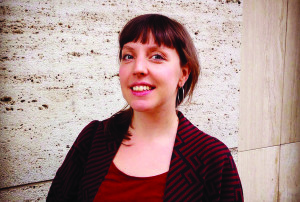 Dopo una laurea magistrale in Relazioni Internazionali frequenta a Torino un master in produzione cinematografica e comincia a collaborare con svariate realtà culturali cittadine, tra cui il gLocal Film Festival, di cui cura la sezione cortometraggi. Nel 2016 fonda Fish&Chips Film Festival, primo festival in Italia dedicato all'erotismo e alla sessualità. Nello stesso anno entra a far parte del direttivo di AIACE Torino – Associazione Italiana Amici Cinema d'Essai.
After a Master's degree in International Relations she attended a Master's degree in Film Production and started working with several town cultural realities such as gLocal Film Festival of which she was the Head of the Short Film Section. In 2016 she founded Fish&Chips Film Festival, the first festival in Italy dedicated to erotism and sexuality. In the same year she joined the board of directors of AIACE Torino – Associazione Italiana Amici Cinema d'Essai.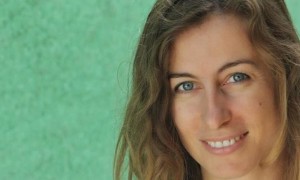 ELENA ZERVOPOULOU
(Greca e Francese). Fondatrice di One Vibe Films, una società di produzione indipendente con sede in Italia che aspira a promuovere il dialogo interculturale. Ha un background di etno-psicologa (Master dall'università di Parigi), nella capitale Francese ha lavorato con famiglie di immigranti e come consulente all'UNESCO con bambini di strada in Madagascar. Possiede un Master in 'Regia di film documentari e antropologia visuale' (formata dalla squadra di Jean Rouch), il suo film accademico è proiettato nel 2004 al «Film Festival Etnografico Internazionale», a Parigi. A Roma, lavora come co-produttrice di documentari distribuiti internazionalmente (per ARTE, Discovery, WDR, History Channel). Da oltre 10 anni, con One Vibe Films ha prodotto, diretto, filmato e montato documentari creativi per emittenti internazionali e per OGN Internazionali. Girati nel Sud-Est dell'Asia, Europa e Africa, avvicinino il pubblico alle realtà quotidiane di minoranze etniche, donne e bambini. Attraverso storie locali affettive, che hanno un fascino universale, promuove la crescita consapevole sullo sviluppo sostenibile, i diritti ambientali, sociali e umani. Con l'associazione Diversity United che ha fondato, organizza workshop PV (Video Partecipativi) per gruppi di cittadini o di giovani svantaggiati, in Europa e non, per accrescere l'attivismo sociale partendo dal basso, facendo riscoprire alle singole persone e alle comunità il loro potenziale e potere. Innova le sue produzioni con progetti cross-media interattivi.
(Greek and French). Founder of One Vibe Films, an independent production company based in Italy that aspires to promote intercultural dialogue. She has an ethno-psychologist background (Master's degree from the University of Paris), in the French capital she worked with immigrant families and as a UNESCO consultant with street children in Madagascar. She holds a Masters in 'Direction of documentary films and visual anthropology' (formed by Jean Rouch's team), her academic film was screened in 2004 at the «International Ethnographic Film Festival» in Paris. In Rome, she has worked as a co-producer of internationally distributed documentaries (for ARTE, Discovery, WDR, History Channel). For over 10 years, with One Vibe Films has produced, directed, filmed and edited creative documentaries for international broadcasters and for international OGNs. Shot in Southeast Asia, Europe and Africa, her films bring the audience closer to every day reality of ethnic minorities, women and children. Through emotional local stories, which have a universal appeal, she aims raising awareness on sustainable development, environmental, social and human rights. With the Diversity United association she founded, she organizes PV workshops (Participatory Video) for groups of citizens or unprivileged youth to enhance bottom-up social activism and empower local communities. She innovates her productions with interactive cross-media projects.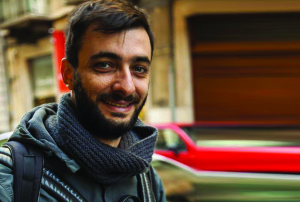 ANGELO TROIANO
Policoro (MT), 16/08/1985. Intraprende e coltiva, nel suo paese d'origine Bernalda, un percorso di formazione politica. Dal maggio 2014 è consigliere comunale. Divide la sua attività tra il paese di residenza e la città di Lecce, dove frequenta l'Università del Salento con indirizzo in studi giuridici. Nella provincia salentina consegue la qualifica di tecnico aiuto regia e segretario di edizione presso l'istituto OPRA Formazione. Nel 2008 è socio fondatore dell'Ass.ne Culturale Basiliciak intenta a produrre e promuovere il cinema lucano. Cura la fase di comunicazione dell'Associazione per poi spostare il suo impegno nel reparto di Produzione come assistente nei primi tre cortometraggi di Basiliciak: "Il Cappellino", "Xie Zi" e "Stand By Me". Nel 2013 è organizzatore generale del cortometraggio "AnnA" presentato alla 69 Mostra del cinema internazionale di Venezia, poi nel 2014 si occupa interamente dello sviluppo progettuale producendo "Thriller". Il corto verrà girato interamente nella città di Taranto e sarà vincitore ai David di Donatello come miglior cortometraggio italiano. Vince il premio Gold Elephant Award 2014 come Miglior Produttore al Catania Film Festival. Fonda nel 2014 Mediterraneo Cinematografica con cui produce "L'avenir" e "Acquario".
Born in Policoro (Matera) in 1985. He took up and cultivated a political education path in his town of origin Bernalda (Matera). From May 2014 he has been working as a town counsellor. He divides his work between his hometown and the town of Lecce where he attends the faculty of Law at the University of Salento. In Salento he got the title of director assistant and script supervisor at OPRA Formazione Institute. In 2008 he became a founding member of the Basiliciak Cultural Association aiming to produce and promote the cinema of Basilicata. He was first in charge of the Association's communication projects and then worked as a production assistant in Basiliciak's earliest three short films: "Il cappellino" (The Lady's Hat), "Xie Zi" and "Stand By Me". In 2013 he worked as a production supervisor of the short film "AnnA", that was presented at the 69th Venice International Film Festival, then, in 2014, he was totally involved in the project development by producing "Thriller". This short film was shot entirely in the town of Taranto and won David di Donatello Award for Best Short Film. He won the Gold Elephant Award 2014 for Best Producer at Catania Film Festival. In 2014 he founded Mediterraneo Cinematografica Ltd with which he produced "L'avenir" (The Future) and "Acquario" (Aquarium).