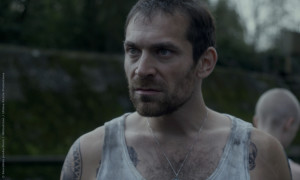 Regista / Director: Zeno Graton
Durata / Running: 28'
Genere / Genre: Fiction
Anno/Year: 2015
Nazione / Country: Belgium
Per compiacere il padre e ottenere l'amore che gli manca, Jay, 14 anni, vuole diventare un uomo e trovare una ragazza. Forzando il suo ingresso nel violento mondo degli uomini, Jay proverà a  dimenticare di essere ancora un bambino.
To please his father and win the love he lacks, Jay, 14, wants to become a man and find a girlfriend. Forcing his entry into the violent territory of men, Jay will try to forget that he's still a child.
|BLOCK 5| Sala Cimino – 11 Aug , 16:30 |