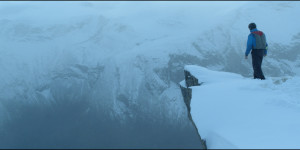 Regista / Director: Aslak Danbolt
Durata / Running: 15'
Genere / Genre: Fiction
Anno / Year: 2014
Nazione / Country: Norway-United Kingdom
Joachim sta per ritirarsi dal base-jumping per diventare papà, ma prima intraprende un'ultima impresa con il suo migliore amico Øyvind. Quando si avvicina una tempesta la loro amicizia verrà messa alla prova;  Øyvind vuole tornare indietro, ma Joachim, in apparenza, non vuole fermarsi davanti a nulla pur di compiere il suo ultimo salto.
Joachim is retiring from base-jumping to become a father, but first he endevours one last adventure with his best-friend Øyvind. When a storm approaches their friendship is put to the test; Øyvind want's to turn back, but Joachim will apparently stop at nothing to pull off his very last jump.
|BLOCK 3| Sala Cimino – 10 Aug , 22:00 / 12 Aug, 18:15 |