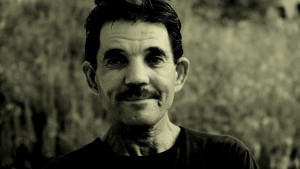 Regista / Director: Nicola Ragone
Durata / Running: 4'
Genere / Genre: Fiction
Anno / Year: 2016
Nazione / Country: Italy
Il risveglio di Petru, barbone rumeno in Italia, che giace dormiente lungo un marciapiede del Tevere. Fiume vivente sulle sponde dell'isola. Il volto di un uomo consumato da tragici eventi. E quello di una donna, nel vetro di una bottiglia vuota, che si china a porgere un'elemosina. Il loro breve sguardo accende un misterioso incantesimo di insani spasimi: il deliquio del desiderio e l'amarezza di due destini tanto diversi. Un omaggio al cinema muto eseguito in pellicola 16mm assemblata con il montaggio in macchina, senza possibilità di ripetizione di ciak o di scelta in moviola, a ricalcare le condizioni dei fratelli Lumiere un secolo fa.
Two days before the regional championship the awakening of Petru, romanian homeless in Italy, who lays sleeping on a sidewalk on the Tevere river. Living river on the bank of the island. The face of a man consumed by tragic events. And that of a woman, on the glass of an empty bottle, who bends down to give him a donation. Their rapid glance stirs a mysterious spell of insane torments: the obscurement of desire and the bitterness of such different destinies. A tribute to silent cinema in a 16mm movie assembled on camera, without possibility of reshooting or editing, to recall the conditions of Lumiere brothers during the previous century.
|FILM EXTRA|Spazio Close-Up – 12 Aug , 21:00 |