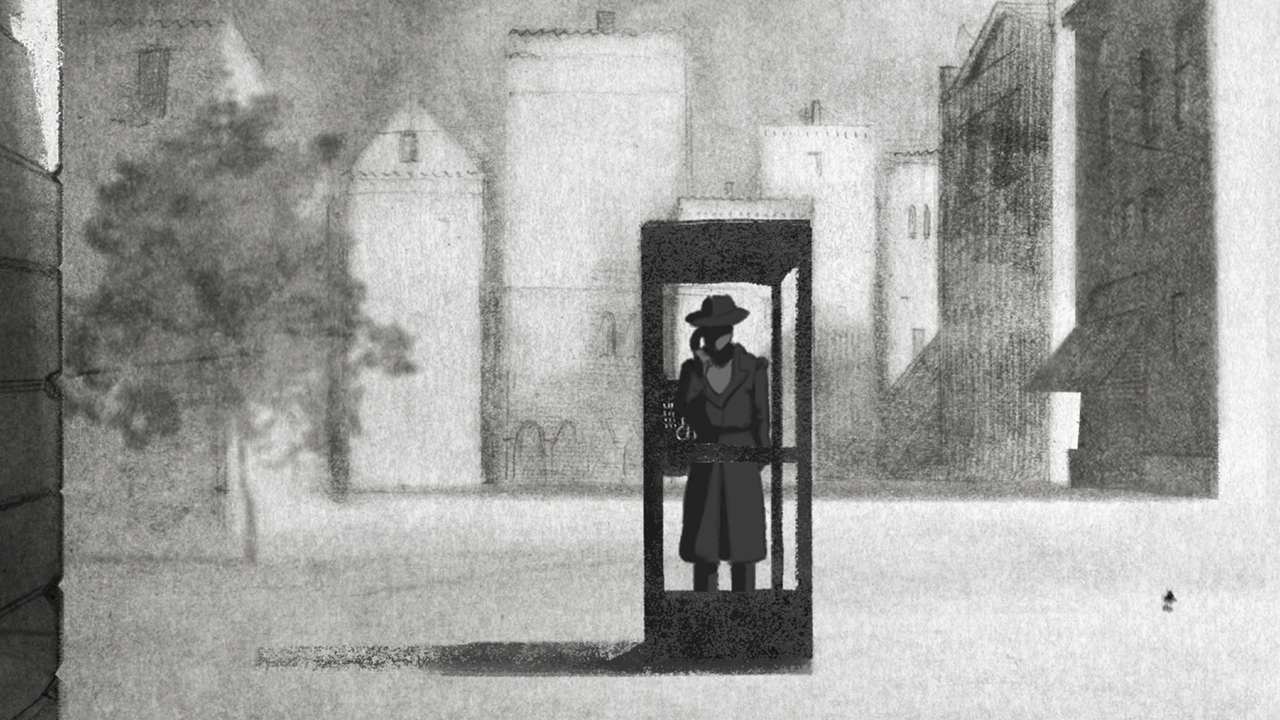 PHONE
UK – 2016 – 3'
Regia / Director: Harriet Holman-Penney
Produttore / Producer: Jessica Lewis
Montaggio / Editing: Carl Reader
Animazione / Animators: Harriet Holman-Penney, Otto Taylor Rickard
Musica / Music: Janine Forrester, Charley McDermott-Edwards
Sinossi / Synopsis
Un uomo chiama la polizia dopo che una bomba è stata detonata ad Algeri.
A man calls the police after a bomb has been set off in Algiers.
HARRIET HOLMAN-PENNEY
Biografia / Biography:
Harriet, che attualmente risiede nel Regno Unito, ha passato gran parte della sua vita in riva al mare. Laureata alla  Arts University di Bournemouth nel 2016 con un BA (Hons) in Animazione. Profondamente influenzata da registi come Andrei Tarkovsky e Mamoru Oshii, che hanno ispirato il suo interesse nel campo dell'animazione, del cinema e del fumetto e creato le basi per la sua fascinazione per lo storytelling e la regia.
Based in the UK, Harriet has lived most her life by the seaside. Having Graduated from the Arts University Bournemouth in 2016 with a BA (Hons) in Animation Production. Deeply inspired by filmmakers like Andrei Tarkovsky and Mamoru Oshii, informing her own interests in the field of animation, film, and comics and founding her fascination with storytelling and filmmaking.