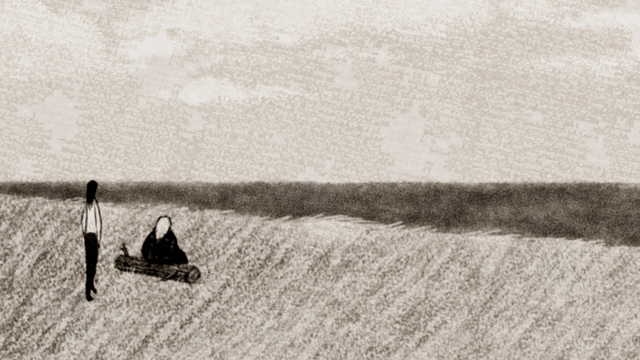 PRZYTUL MI GLOWE 
Poland – 2016 – 10'
Regia / Director: Ewa Łuczków
Sceneggiatura / Screenplay: Ewa Łuczków
Montaggio / Editing: Ewa Łuczków
Fotografia / Cinematography: Ewa Łuczków
Suono / Sound: Marek Knaga
Sinossi / Synopsis
Il film segue la storia di una difficile relazione tra due donne. Non disposte a cambiare, sono intrappolate in una relazione tossica. La loro vicinanza aggrava solamente la tossicità del loro rapporto. La stagnazione continua è causa di tensione che porterà ad un drammatico epilogo.
The film follows the story of a difficult relationship between two women. Not willing to change, they are trapped in an unhealthy relationship. Their closeness only aggravate the toxicity of their relationship. Continued stagnation is the cause of tension, which leads to dramatic outcome.
EWA LUCZKOW
Biografia / Biography:
Nata nel 1991 a  Kluczbork. Diplomata in direzione dell'animazione alla Scuola nazionale di cinema, televisione e teatro di Lodz, Polonia.
Born in 1991 in Kluczbork. Directing animation graduate at Polish National Film Television and Theatre School in Lodz.