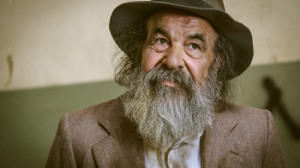 Regista / Director: Nicola Ragone
Produzione/ Production: Ivan Brienza Cutfish
Talk con il direttore/with director

Il ritratto di Carmine Donnola, uomo barbuto e silenzioso, con gli occhi vispi e pieni di eventi vissuti. Da giovane avrebbe voluto fare l'attore, ma nessuno ha mai creduto nel suo talento. Oggi ha circa sessant'anni e vive nel suo paese di origine, Grassano, piccolo comune dell'entroterra lucano.
The depiction of Carmine Donnola, a taciturn bearded man, with lively eventful eyes. Since he was young Carmine always dreamed to be an actor, but nobody believed in his talent. Nowadays he's about 60 years old and he lives in his hometown, Grassano, a small village in the Lucanian hinterland. There he works as a school caretaker. In the past he suffered from alcohol dependence, he was slave to the bottle; a problem he overcame through poetry – a rough vernacular through which Carmine could finally deal with things instead of running away.
|FILM FOCUS| Spazio Close UP – 11 Aug , 18:30 |