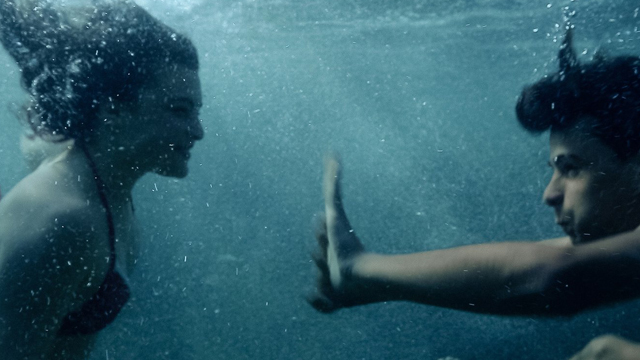 NON GIOCO PIU'
Italy – 2016 – 14'
Regia / Director: Sebastiano Luca Insinga
Scenografia / Scenography: Nicola Ciuffo
Montaggio / Editing: Gabriele Borghi
Fotografia / Cinematography: Leone Orfeo
Musica / Music: Marlene Kuntz
Interpreti / Cast: Alice Verrastro, Pasquale De Giacomo, Rocco Angelo Agatiello, Graziano Arcuri, Marika Bloise, Federica Bonavoglia, Pasquale Macchia, Vincenzo Navarro, Ornella Senesi
Sinossi / Synopsis
E' il 17 Luglio 1994, giorno della finale dei mondiali di calcio tra Italia e Brasile. In un paesino marittimo del sud Italia un gruppo di ragazzi vive le avventure di ogni giorno, in un paesaggio desolato e in abbandono. Martino è con loro per l'ultimo giorno, prima di lasciare per sempre il suo paese e trasferirsi nel nord Italia con la famiglia.
It's July, 17th 1994, the World Cup Final Match of Italy vs Brazil. On a seaside village of Southern Italy ,a group of guys lives everyday adventures, in a deserted and abandoned scenery. Martino is with them for the last day, before moving up North with his family.
SEBASTIANO LUCA INSINGA
Biografia / Biography:
Sebastiano Luca Insinga è nato in Sicilia nel 1984. Laureato in Lettere a Trento. Nel 2008 ha diretto il suo primo cortometraggio documentario "Maledetta primavera", finalista al festival Cinemazero. Nel 2010 ha diretto "Lo sconosciuto", selezionato al 59° Trento Film Festival e al Bolzano Short Film Festival. Nel 2012 ho partecipato alla Berlinale Talent Campus. Nel 2013 ho diretto il primo corto di finzione "La caduta".
I was born in Sicily in 1984. After studying literature at the University of Trento, Italy, in 2008 I directed "Maledetta primavera", my first short movie, which was among the finalists at Cinemazero festival. In 2010 I directed "Lo sconosciuto", which was selected at 59 Trento Film Festival and at Bolzano Short Film Festival. In 2012 I attended the Berlinale Talent Campus. In 2013 I directed "La caduta", my first short fiction movie.