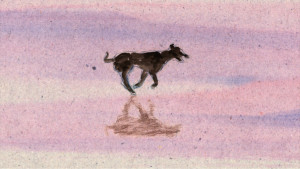 Regista / Director: Marìa Lorenzo
Durata / Running: 12'
Genere / Genre: Animation
Anno / Year: 2015
Nazione / Country: Spain
Una casa ancorata alla costa. Un artista in vacanza. Un isolato panorama immaginario. L'innominabile sta per arrivare.
A house anchored to the coast. An artist on vacation. An isolated dreamscape. The unnameable is to come.
|BLOCK 4| Sala Cimino – 11 Aug , 16:30 |