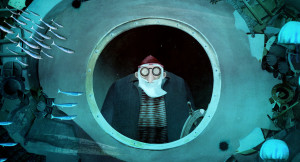 Regista / Director: Marlies Van Der Wel
Durata / Running: 11'
Genere / Genre: Animation
Anno / Year: 2015
Nazione / Country: Netherlands

Jonas e il Mare è un cortometraggio animato su un uomo che mette da parte tutto pur di inseguire il suo sogno. Un sogno che tutti condividiamo: la ricerca di un posto da chiamare casa,anche se sott'acqua.
Jonas and the Sea is an animated short film about a man who casts aside everything in pursuit of his dream. A dream we all share: the quest to find a place we can call home, even if it's underwater.
|BLOCK 4| Sala Cimino – 11 Aug , 16:30 |