The 2013 edition of 11x11th event exhibition shows this year 13 artists for a number of 24 artworks presented.In the current edition, remarkable is the collaboration with "Baraonda Prize" organized by "Arteria Association" of S. Petersburg with three Russian winners that will exhibit their works at 11x11th. The selected works seem to be all tied by a particular element, through different themes, different languages and technique, the selected authors deal with the specific topic of the memory. Personal stories, fiction events and reportage bring highlight past, present, future circumstances.
Claudio Cravero
 artist interested in the language of media, and focused on the theme of remembrance, he shows us strong and evocative images.
Claudio Cravero
"History of Violence"
Stampa su forex
40×60 – 2010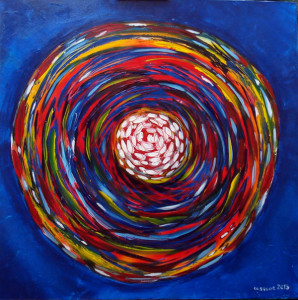 Cesare Cassone
 dedicates his work "World in motion" to Lucania Film Festival.
Cesare Cassone
"The world in motion n.9"
Acrilico su tela
90×90 – 2013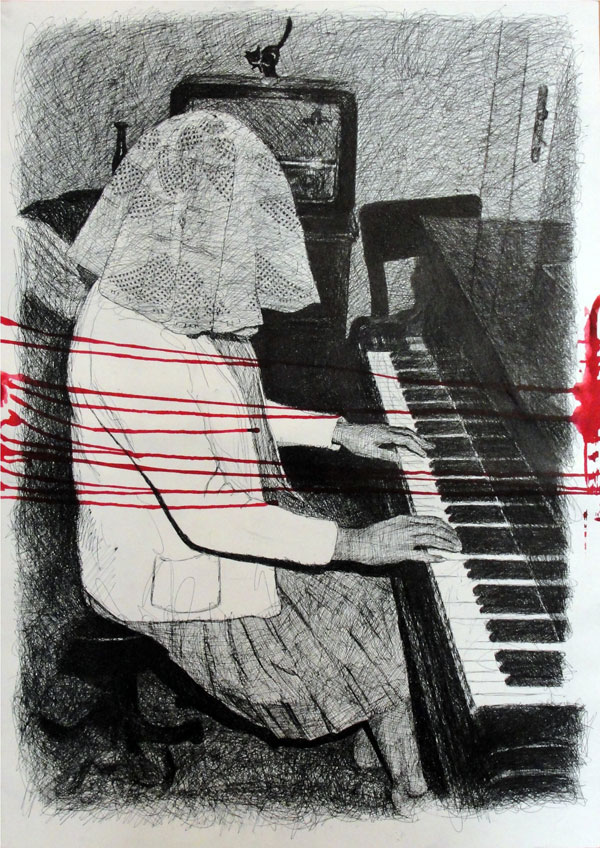 Daniil Gagarin
 creates paintings and graphic images with a personal style sometimes realistic and grotesque.
Daniil Gagarin
"La La Fa"
Tecnica mista su carta
60×80 – 2013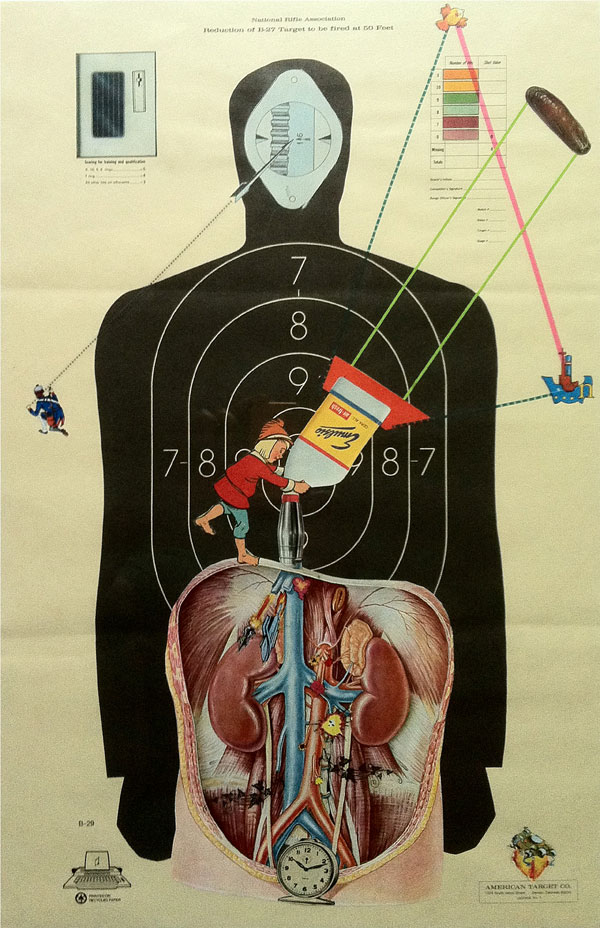 Dario Quatrini
 presents two works that are part of the project "Dispatches from astronauts lost" where the fragmentation of images and signs depicts hypothetical mental messages sent from missing cosmonauts in the space.
Dario Quatrini
"Target#1"
Tecnica mista su carta
35×55 – 2013

Eugenia Sarkisian
 realizes particularly elaborated works, where light and shadows take on twilight and refer to emotional evocation attributable to something far away in time.
Eugenia Sarkisian
"My thought where the light"
34 x 26 – 2012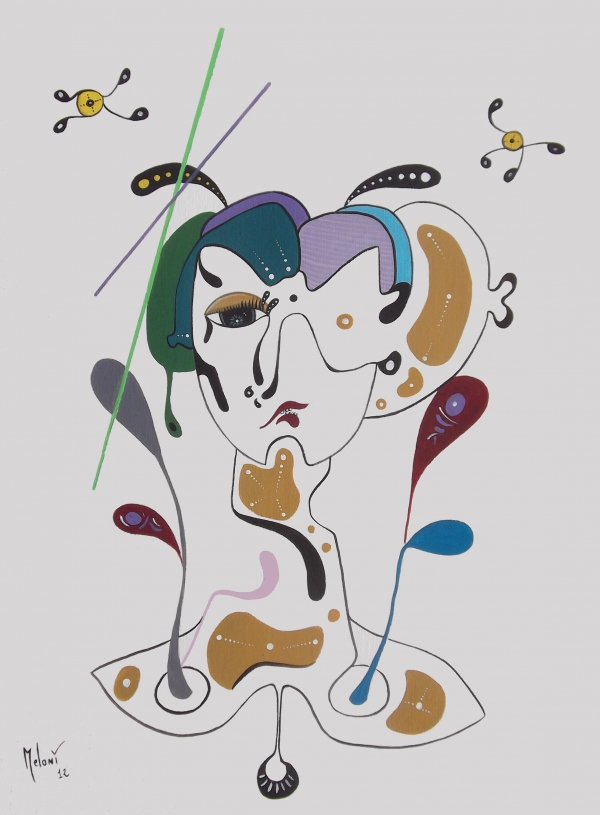 Franco Meloni
 multifaceted artist likes to use different languages from painting to sculpture, his works are focused on the imperfection, irregularity and on the conflict of signs of changing personality of human beings.
Franco Meloni
"Serie1"
Acrilico su carta
32×24 – 2012
Nicola Vignola
 realizes brighting works dealing with different topics, sometimes the elaboration of his works is poetic.
Nicola Vignola
"Hate the gun"
Plexiglass e led
85×55 – 2013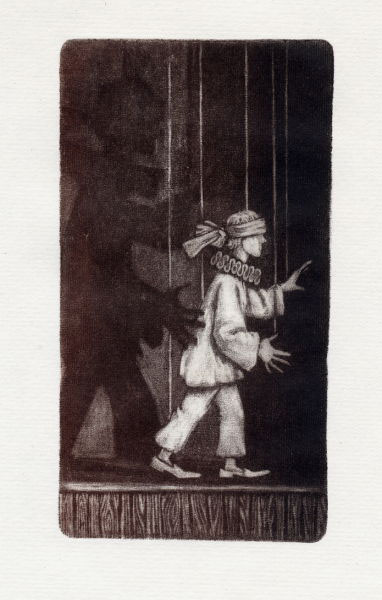 Olga Kataeva
 young artist coming from Leningrad, her works are part of many public and private collections in Russia, France and China.
Olga Kataeva
"Marionette"
Tecnica mista su carta
21×30 – 2013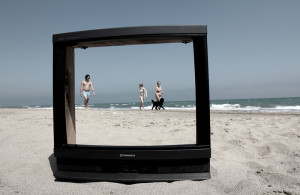 Raffaele Luongo
 musician and photographer coming from Basilicata, keen about etno – anthropology made several reportages on folk and religious tradition of southern Italy.
Raffaele Luongo
"Spiagge spettacolari"
Stampa su forex
40×60 – 2013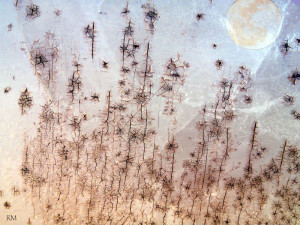 The works of 
Roberto Morreale
 refer to nostalgic memories, ice is the favorite element of the artist, it materializes in his work as a symbol of sweet and cold detachment.
Roberto Morreale
"Foresta di Ghiaccio"
Tecnica mista su vinile
90×70 – 2013
Serena Laborante
 in her works refers to the expressive strength of the body; the body becomes the place where everything settles.
Serena Laborante
"O farol sagrado"
Tecnica mista su carta (visione frontale a sinistra, visione laterale a destra)
35×100 – 2013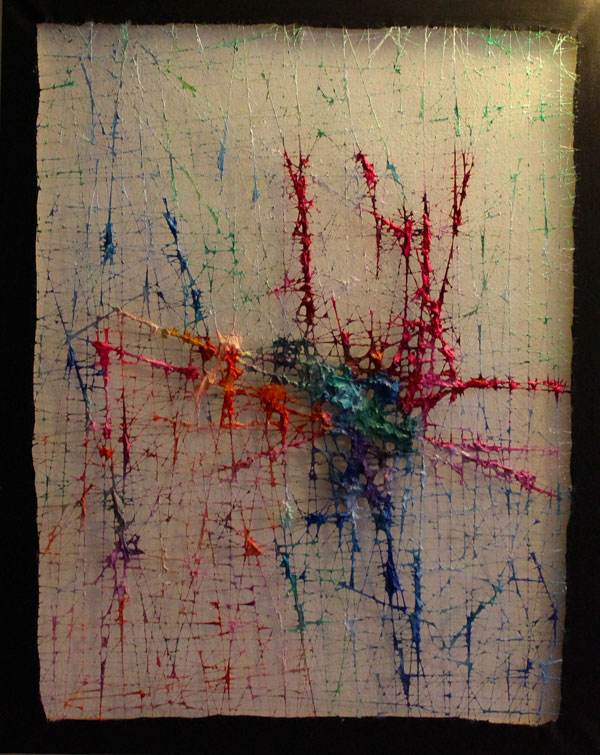 In works of  
Tiziano Cappelletti
 plots and storylines on the canvas speak us about life, about death and rebirth.
Tiziano Cappelletti
"Untitled"
Tecnica a fili su telaio
100×80 – 2013
Vincenzo Baldini
 offers us glimpses of reality reworked through matter: shrubs, forests, palaces and castles, drag queen and portraits. Through a lucid representation or sometimes mysterious subjects raise from the canvas as indelible impressions.
Vincenzo Baldini
"Ognuno sta solo sul cuor della terra trafitto da un raggio di sole: ed è subito sera S.Quasimodo"
Tecnica mista su tavola
153×230 – 2004