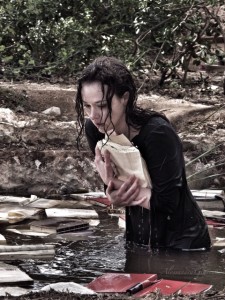 Regista / Director: Anna Gigante
Durata / Running: 15′
Genere / Genre: Fiction
Anno / Year: 2016
Nazione / Country: Italy
Maria, vestitino blu, scarpe maschili, capelli raccolti, dopo anni di silenziosa distanza torna nella sua casa paterna. Alcuni giorni fa, hanno litigato e vuole chiederle scusa.
Maria, wearing a blue dress and men shoes, hair tied up, comes back to her father's house after years of silent distance.
|BLOCK 1| Sala Cimino – 10 Aug , 22:00 / 12 Aug 10:30 | Sala A. Kiarostami – 11 Aug, 20:45|