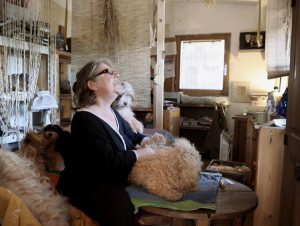 Regista / Director: Sandrine Willems
Durata / Running: 42'
Genere / Genre: Fiction
Anno / Year: 2015
Nazione / Country: Belgium
Un manipolo di uomini sfiancati da malattia, abbandono e alcol, alcuni dei quali hanno vissuto sulla strada, trovano rifugio al Médiation nelle colline sul Var, in Francia. Lì, cercano di trovare un nuovo posto nel mondo, aiutati dagli alberi, dai muli, e soprattutto dai loro cani, ai quali sono legati da relazioni complesse e potenti.
A handful of men battered by disease, abandonment or alcohol, some of whom lived rough on the streets,have found shelter at Médiation, deep in the hills of the Var, in France. There, they try to find a new foothold in life, helped by the trees, the donkeys, and above all their dogs, to whom they are bound by complex andpowerful relationships.