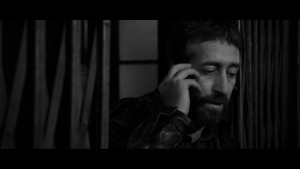 Regista / Director: Teresa Marcos
Durata / Running: 70'
Genere / Genre: Fiction
Anno / Year: 2016
Nazione / Country: Spain
Manolo, un minatore proveniente da una famiglia di minatori, è dipendente dal gioco d'azzardo. Divorziato da lungo tempo, ha una tiepida relazione con la sua vicina di casa Carmen, che è sposata con il poliziotto Paco. Sempre sull'orlo dell'abisso, tutto sembra suggerire che le cose prenderanno una piega ancor peggiore quando Paco comincerà a nutrire un interesse per lui.
Manolo, a miner from a mining family, is addicted to gambling. A long time divorcee, he has a mild love affairwith his neighbor Carmen, married to a policeman Paco. Always on the brink of the abyss, everythingsuggests things will get even worse for him when Paco takes an interest in him.