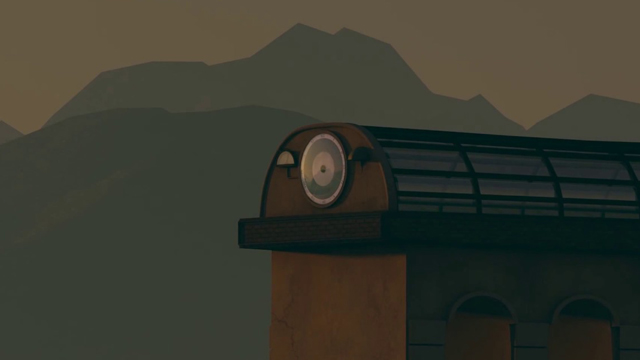 ENGINE OF TIME
Italy – 2017 – 15'
Regia / Director: Ilenia Locci, Fabio Loi
Sceneggiatura / Screenplay: Ilenia Locci
Montaggio / Editing: Ilenia Locci
Fotografia / Cinematography: Ilenia Locci
Musica / Music: Sergio Bertani
Sinossi / Synopsis
Nelle S. Factory, due fabbriche gemelle del Pianeta Terra, convivono umani e robot che operano con impegno per un traguardo comune. Nel compito di ogni giorno i singolari ingredienti di una ricetta millenaria vengono lavorati per illuminare il tempo. In ciascun settore delle fabbriche si coopera in perfetta armonia mantenendo l'immemore sincronismo che permette di portare a termine la missione.
In the S. Factories, two twin factories of planet Earth, humans and robots work together with commitment towards a common goal. In the every day task singular ingredients of an ancient recipe are processed to illuminate time itself. The workers cooperate in each of the factories sectors in perfect harmony while maintaining the immemorial synchronization that allows them to complete the mission.
ILENIA LOCCI
Biografia / Biography:
Ilenia Locci nasce a Muravera nel 1992. Nel 2011 consegue il Diploma di Maturità d'Arte Applicata sezione Ceramica, apprendendo arti artigianali come modellazione e scultura dell'argilla e varie tecniche pittoriche su ceramica. Dopo studi in pittura a olio e moda nel 2012 si iscrive all'Accademia delle Belle Arti di Torino, sezione Progettazione artistica per l'Impresa. Coniuga le sue differenti passioni con una tesi di laurea pratico-teorica in animazione, intitolata "Claymation – l'animazione stop motion in plastilina". Attualmente studia Concept Art presso la Event Horizon School di Torino.
Ilenia Locci was born in Muravera in 1992. In 2011 she graduated in Applied Arts – Ceramics, learning artistic techniques such as clay modeling and sculpting, besides various painting techniques on ceramic. After her studies in oil painting and fashion, in 2012 she enrolls at the Academy of Arts of Turin, Artistic Design for Industry. Here she joins her passions in a theoretical-practical thesis in animation, entitled "Claymation – l'animazione stop motion in plastilina" (Claymation: the stop motion animation with modeling clay). Now she is studying Concept Art at the Event Horizon School of Turin.
FABIO LOI
Biografia / Biography:
Fabio Loi nasce a Muravera nel 1991. Sin da ragazzino mostra attenzione per i prodotti audiovisivi. Nel 2011 consegue il Diploma di Maturità d'Arte Applicata sezione Metalli. Dal 2011 al 2013 studia Cinema presso l'Università degli Studi di Bologna, partecipando negli stessi anni alla Web Radio della città (Radio Sommersa) come Speaker e Autore.  E' appassionato di cinema d'animazione, effetti speciali e doppiaggio. Attualmente è un  freelance Filmmaker.
Fabio Loi was born in Muravera in 1991. Since a young boy he shows interest in audiovisual products, experiencing 3D modeling, video shooting and animation. In 2011 he graduates in Applied Arts, with a specialization in metal. From 2011 to 2013 he attends the Cinema course at the University of Bologna, taking part to the web radio of the city (Radio Sommersa) as speaker and author. He has a passion for Cinéma vérité (obervational cinema), animation cinema, special effect and dubbing. He is now working as a freelance filmmaker.