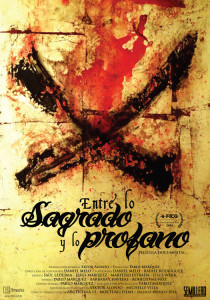 Regista / Director: Pablo Marquez
Durata / Running: 78'
Genere / Genre: Doc
Anno / Year: 2014
Nazione / Country: Mexico
Film documentario che intraprende un viaggio visivo e antropologico attraverso lo spirito di un uomo, passando per la sottile linea che divide la fede eccessiva nelle credenze religiose e la passione con cui egli si dedica ai piaceri terreni, in una città che coesiste in armonia con i suoi doppi standard. Religione, fede, politica, violenza e morte sono intimamente connesse in questo ritratto sociale.
Documentary film that takes a visual and anthropological journey through man's spirit across the thin linedividing excessive faith in religious believes and the passion with which he devotes himself to worldlypleasures in a city that coexists in harmony with its double standards. Religion, faith, politics, violence anddeath are intimately bound in this social portrait.