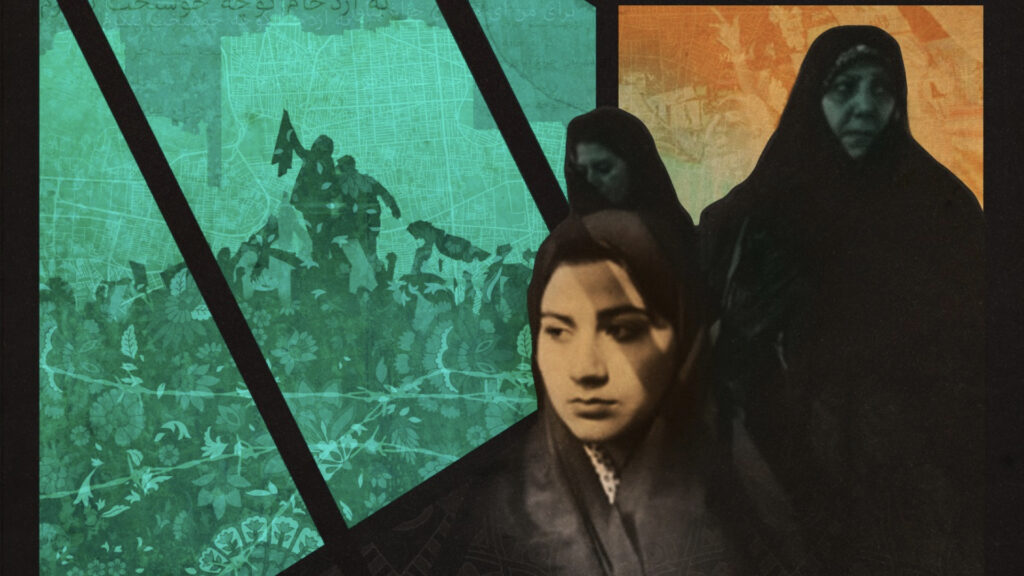 → In programmazione: 13 agosto 2023
And, towards happy alleys di/by Sreemoyee Singh
Genere / Genre: Doc
75 min | 2023 | India
Synopsis:
Un'appassionata dichiarazione d'amore per il cinema e la poesia iraniani, con cui Sreemoyee Singh testimonia la situazione precaria in cui si trovano i dissidenti del regime e testimonia la lotta di una generazione impavida di donne che chiede implacabilmente le proprie libertà civili, oppresse dalla censura della Repubblica Islamica.
A passionate declaration of love for Iranian cinema and poetry, with which Sreemoyee Singh testifies to the precarious situation in which dissidents of the regime find themselves and bears witness to the struggle of a fearless generation of women who relentlessly demand their civil liberties, oppressed by the censorship of the Islamic Republic.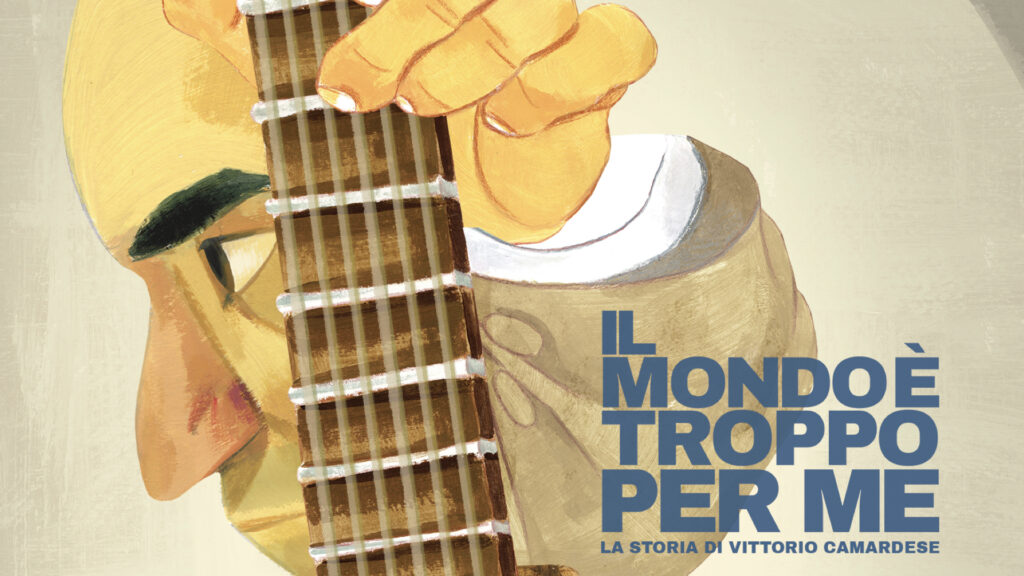 → In programmazione: 11 agosto 2023
Il mondo è troppo per me di/by Vania Cauzillo
Genere / Genre: Doc
63 min | 2023 | Italy
Synopsis:
Il documentario racconta la storia personale e musicale del chitarrista Vittorio Camardese, radiologo potentino, che si srotola sullo sfondo della Roma degli anni '50 e '60 del secolo scorso. A parlare sono le immagini, i video e le parole di chi l'ha conosciuto e ha letto la sua genialità, quella genialità che si distacca spesso dal protagonismo e che rimane appannaggio di pochi.
The documentary tells the personal and musical story of the guitarist Vittorio Camardese, a radiologist from Potenza, which unfolds against the backdrop of Rome in the 1950s and 1960s. Speaking are the images, videos, and words of those who knew him and read his genius, that genius which often separates itself from the limelight and remains the prerogative of the few.
→ In programmazione: 9 agosto 2023
Noi ce la siamo cavata di/by Giuseppe Marco Albano
Genere / Genre: Doc
72 min | 2022 | Italy
Synopsis:
"Noi ce la siamo cavata" è un documentario che va alla ricerca dei piccoli protagonisti di "Io speriamo che me la cavo", film del 1992 diretto da Lina Wertmüller e interpretato da Paolo Villaggio. Oggi, trent'anni dopo, tutti gli interpreti raccontano quell'esperienza in questo documentario.
We got away with it is a documentary that seeks out the young protagonists of "I hope that I get away with it", a movie from 1992 directed by Lina Wertmüller and starring Paolo Villaggio. Today, thirty years later, all the actors share their experience in this documentary.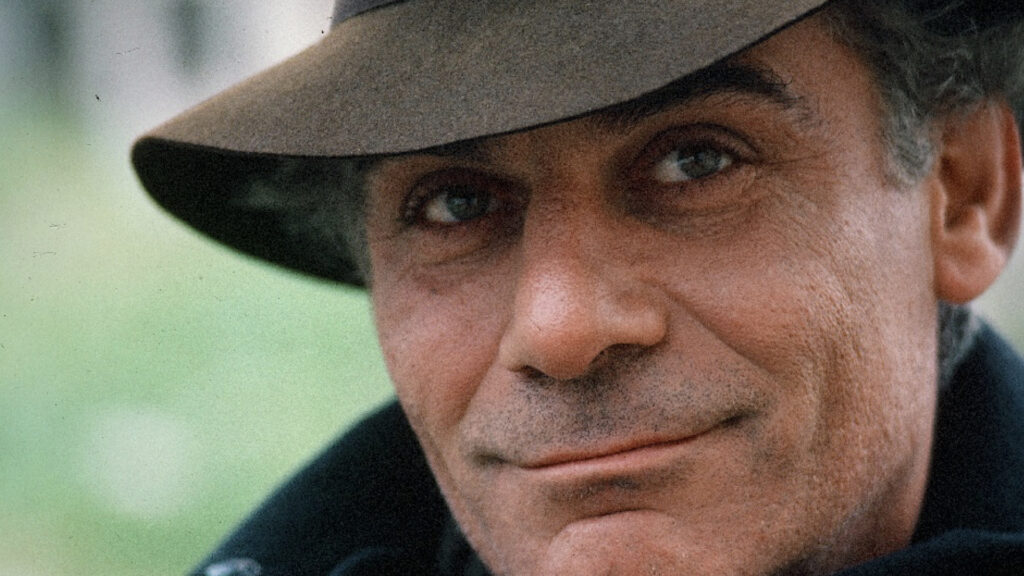 → In programmazione: 12 agosto 2023
Rosi about Eboli di/by Björn Blixt, Peter Englesson
Genere / Genre: Doc
20 min | 2022 | Italy, Sweden
Synopsis:
Il documentario mostra il "dietro le quinte" del film Cristo si è fermato a Eboli (1979) celebre opera del regista Francesco Rosi interpretato dal leggendario Gian Maria Volonté.
The documentary shows the "behind the scenes" view of the film Christ Stopped at Eboli (1979), a famous work by director Francesco Rosi starring the legendary Gian Maria Volonté.
→ In programmazione: 11 agosto 2023
Scordato di/by Rocco Papaleo
Genere / Genre: Fiction
104 min | 2023 | Italy
Synopsis:
La vita di Orlando (Rocco Papaleo), mite accordatore di pianoforti, tormentato da dolori alla schiena, cambia quando incontra Olga (Giorgia), un'affascinante fisioterapista, che gli diagnostica una contrattura "emotiva" e gli chiede di portarle una sua foto da giovane, così che lei possa aiutarlo a risolvere i suoi problemi. L'insolita richiesta spingerà Orlando a mettersi in viaggio e a rivivere quasi come uno spettatore gli eventi della vita che lo hanno reso l'uomo solitario e "contratto" che è oggi.
The life of Orlando (Rocco Papaleo), a meek piano tuner, tormented by back pain, changes when he meets Olga (Giorgia), a charming physiotherapist, who diagnoses him with an "emotional" contracture and asks him to bring her a photo of himself from young, so that she can help him solve his problems. The unusual request will push Orlando to travel and almost like a spectator to relive the life events that made him the solitary and "contracted" man he is today.
→ In programmazione: 12 agosto 2023
Talking with Rivers di/by Mohsen Makhmalbaf
Genere / Genre: Doc
50 min | 2023 | Iran
Synopsis:
Talking with Rivers è una conversazione tra Iran e Afghanistan, due paesi vicini che un tempo erano una sola terra. Questi, dopo essersi separati, condividono ora le loro storie, dall'era dell'invasione sovietica alla Guerra civile e all'era Talebana, fino ad arrivare all'ascesa e alla caduta dell'America e al ritorno dei Talebani.
Talking with Rivers is a conversation between Iran and Afghanistan, two neighboring countries that were once one land. Separated, they now share their stories, from the Soviet invasion era to the Civil War and Taliban era, to the rise and fall of America and the return of the Taliban.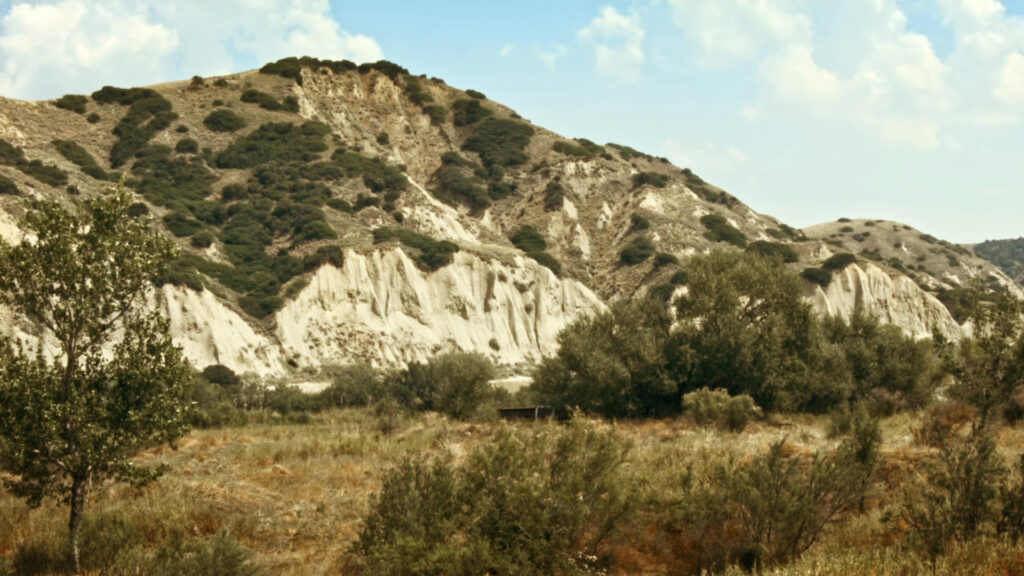 → In programmazione: 10 agosto 2023
Tracce di Rocco di/by Marina Resta
Genere / Genre: Doc
16 min | 2023 | Italy
Synopsis:
Tracce di Rocco è un viaggio attraverso la Basilicata del passato e del presente, alla ricerca delle tracce iconografiche e metaforiche di Rocco Scotellaro. Sviluppato nell'ambito del Premio Zavattini 2018/2019, è un cortometraggio documentario che accosta materiali audiovisivi eterogenei – d'archivio e girati ad hoc con stile osservativo – generando cortocircuiti tra passato e presente.
Traces of Rocco is a journey through the Basilicata of the past and present, in search of the iconographic and metaphorical traces of Rocco Scotellaro. Developed as part of the 2018/2019 Zavattini Prize, it is a documentary short film that juxtaposes heterogeneous audiovisual materials – archival and shot ad hoc with observational style – generating short circuits between past and present.