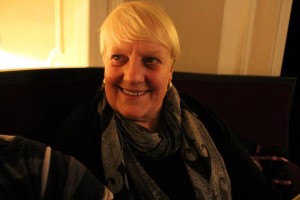 Jan Broberg Carter
Jan Broberg Carter is a classically-trained TV and film composer/orchestrator who is an Executive Music Producer/Composer and Music Editor. She has scored 16 movies and is currently the exec.music producer/composer of an animated TV and web series,"Linear Tales."
She has been chosen to produce and score the upcoming film project (along with architectural photographers Marilyn and Stillman Clark) in Las Vegas, Nevada—a documentary about American architect Frank Gehry– and a second documentary about the building of one of his masterpieces,"The Ruvo."
A member of ASCAP since 1998, she is an international film festival judge in Italy, Greece, France, L.A. and N.Y. and is a member of IFP/NY, NAfTA, and the Las Vegas Musician's Local 369.She wrote a weekly newspaper column for 2 years, "At The Movies" and was the Arts Critic for "Palascope Magazine" for 3 years. She has been a guest conductor for both symphonic and choral works in the U.S. and in Europe. She attended Dartmouth, Harvard and Oxford University and lives
in both Portland, Maine and Nova Scotia, Canada. This is her 4th year as a judge for BSFF.
She has been a member of The Sundance Patron Circle for 16 years.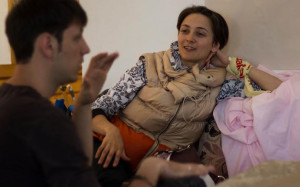 Ann Akulevich
Ann was born in 1985 in Nikolaev (Ukraina)
Ended musical school (piano).
In 2008 she received a master's degree at the Kiev National University of Theatre Film, and Television named Karpenko-Kariy (experimental course cinema and TV directors).
She taught at the University of the CRT arts (2007-2013). Now she works as a teacher of directing movies and acting.
Have got practice on TV and in the cinema of industry.
She has been winning of the international feature film (It's Me) at 15th Lucania Film Festival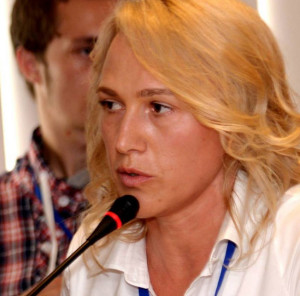 Uliana Kovaleva
Uliana Kovaleva is a producer that works between Italy and Russia. She graduated from the Moscow Institute of Scriptwriters and Film directors as a Producer of Screen and Television. She studied also in Italy, in Perugia. Knowledge of the two languages and the two countries helped her naturally combine and implement the cooperation between them. On 30 January 1967 a Co-Production Agreement was signed between Italy and the Soviet Union.
After the dissolution of the USSR, it has been maintained in force between Italy and the Russian
Federation. On 28 November 2002 a new Agreement for Films Co-Production Agreement
between Italy and Russia has been signed in Rome.
The first film according the Agreement of 2002 was realized only on 2009. It was the Feature film "Ten winters". The producer from russian side was Uliana Kovaleva. The film participate in 66th Venice International Film Festival, 22nd Tokyo International Film Festival, VIII International Festival of Cinematographic Debuts "Spirit of Fire" in Khanty-Mansiysk – won Grand Prix "Golden Taiga", and got David di Donatello as the best debut film.
In 2011 was the Year of Russian Culture and Language in Italy and Year of Italian Culture and Language in Russia. She was one of the coordinators of program "Italian cinema in Russia" and organized events and show Italian films in various cities of Russia, organized the arrival of Italian directors and actors and their meetings with Russian viewers.
Recently, in 2014 she made a new Feature film «Elementary loves» Italian-Russian co-production, which participate at 36 Moscow international Film Festival; International Festival "Window to Europe", Vyborg; Giffoni International Film Festival; Bimbi Belli, Rome, Italy; Golden Rooster & Hundred Flowers Film; Curta Cinema, International Film Festival Castellinaria; Italian Contemporary Film Festival  in Toronto – won Prix "Best film for childhood"; VI Moscow International Festival for Youth – won Grand Prix «Best film for children».
Soon we will see on the screens the new film Feature co-production film «Of all Colors». And Uliana Kovaleva is open for new joint projects between our two countries Italy and Russia.