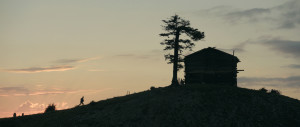 Regista / Director: George Todria
Durata / Running: 16′
Genere / Genre: Fiction
Anno / Year: 2015
Nazione / Country: Spain
In un villaggio abbandonato, dove vivono solo un uomo e una donna di mezza età, cominciano ad apparire delle luci all'interno di alcune abitazioni vuote. Ogni personaggio reagisce a questo evento in modo diverso. Le loro vite non saranno più le stesse di prima.
In an abandoned village where only a woman and a man live, some lights coming from empty houses start to appear. Every character reacts differently to this event. Their lives won't be the same as before.
|BLOCK 1| Sala Cimino – 10 Aug , 22:00 / 12 Aug 10:30 | Sala A. Kiarostami – 11 Aug, 20:45|