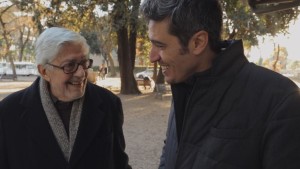 Regista / Director: Paola Scola, Silvia Scola
Durata / Running: 81'
Anno / Year: 2016
Genere / Genre: Documentary
Nazione / Country: Italy
Un racconto a distanza ravvicinata, un lungo "amarcord" che passa in rassegna tutto il cinema di Ettore Scola e dunque il miglior cinema italiano, realizzato utilizzando molto materiale d'archivio, filmini familiari e inediti backstage dai set dei suoi film.
A tale at close distance, a long "amarcord" that looks at Ettore Scola's work, that is to say the best italian cinema. A movie made by using lots of archive material, familiar videos and unknown backstage clips from the sets of the director's films.