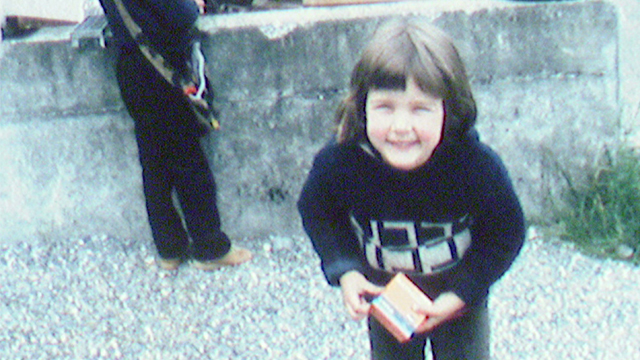 ZUFALL
Switzerland / Germany – 2016 – 6'
Regia / Director: Thaïs Odermatt
Sceneggiatura / Screenplay: Thaïs Odermatt
Montaggio / Editing: Thaïs Odermatt
Fotografia / Cinematography: Thaïs Odermatt
Musica / Music: Carlos Isabel, Ludwig Müller
Produzione / Producer: Thaïs Odermatt, Filmkollektiv Recherche
Sinossi / Synopsis
Quando comincia la coincidenza nella vita di ciascun essere umano? Una riflessione saggistica sul significato di "coincidenza".
When does coincidence in every human beings life begin? An essayistic reflection on the meaning of "coincidence".
THAIS ODERMATT
Biografia / Biography:
Nata a Stans (Svizzera), ha frequentato l'Università di Scienze Applicate ed Arti di Lucerna (HSLU), Arte e Design – dipartimento video. Dal 2009 lavora come film maker e video artist a Lucerna (Svizzera). Tra le altre cose lavora a progetto per l'Art Museum e l'Università di Lucerna. Dal 2014 frequenta il Master presso: Filmuniversität Bebelsberg Konrad Wolf.
Born in Stans (Switzerland). Lucerne University of Applied Sciences and Arts (HSLU), Design and Art, department video. Since 2009 she works as a film maker and video artist in Lucerne (Switzerland). Among others she realized contract works for the Art Museum Lucerne and the Lucerne University. Since 2014 Masterstudies Filmuniversität Bebelsberg Konrad Wolf, Potsdam.