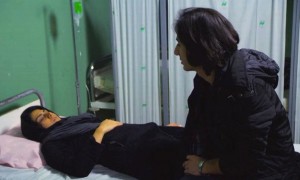 Bishtar az do saat
Ali Asgari, Fiction, 15 min., Iran
Sono le 3 del mattino. Un ragazzo e una ragazza girano per la città, stanno cercando un ospedale per curare la ragazza, ma è molto più faticoso di quanto potessero immaginare.
It's 3 A.M. A boy and a girl are wandering in the city.they are looking for a hospital to cure the girl but it is much harder than they thought.
Bishtar Az Do Saat (More Than Two Hours) – Trailer from Ali Asgari on Vimeo.
Comments
comments